Laura Holsen is an Assistant Professor of Psychiatry at Harvard Medical School and faculty member in the Division of Women's Health, Department of Medicine and in the Department of Psychiatry at the Brigham and Women's Hospital. She received her M.S. in Developmental Psychology from Vanderbilt University and Ph.D. in Child and Developmental Psychology from the University of Kansas under the mentorship of Dr. Cary Savage. Dr. Holsen completed postdoctoral training in affective neuroscience with Dr. Richie Davidson at the University of Wisconsin – Madison. Outside the lab, Laura enjoys running, hiking and camping with her husband and two daughters. 
Jessica Busler joined the Holsen lab in September 2019 as a research fellow. She received her Ph.D. in Psychology and Master's of Probability and Statistics from Auburn University, Auburn, Alabama. During her Ph.D. she studied the physiological protective effects of positive emotions and the neurophysiological underpinnings of cognitive and emotion processes due to sleep restriction. She is currently working on projects related to oxidative stress and functional connectivity in mood disorders, the effects of diet on reward circuitry in the brain, and neurocognitive decline in postmenopausal women with obesity.
Hyeon Min Ahn joined the Holsen Lab as a research fellow in October 2020. She obtained her Ph.D. in cognitive neuroscience from Korea University, Seoul, South Korea. In her Ph.D. studies, Hyeon Min worked on the neural mechanism of the internet game craving using fMRI and the effects of non-invasive brain stimulation for food craving regulation. She is currently working on a project investigating the association between the hormone and functional brain activity response to stress-induced eating behavior in mood disorder.
Ben Ryder joined the Holsen Lab as a Research Assistant in December 2017. Ben graduated from The University of Vermont in May of 2017 where he received a B.S. in neuroscience and a minor in both statistics and chemistry. His past clinical research experience includes research in the University of Vermont Medical Center studying blood coagulopathy in trauma, and in the University of Vermont Psychiatry department where he assisted with fMRI studies investigating addiction and substance abuse disorders. He is currently working on a study investigating the changes over time in activity and structure of brain regions related to cognition and food intake in postmenopausal women with or without obesity.
Julia Hall joined the Holsen Lab as a Research Assistant in June 2020. She graduated from the College of the Holy Cross in May 2020 where she received her B.A. in biology with a minor in neuroscience. Her previous research experiences include her work in a cognitive neuroscience lab at Holy Cross, in which she used eye-tracking to investigate the unconscious cognitive processes that underlie addictive behaviors and difficult search tasks. She also wrote her senior thesis on the importance of nutrition education in the health professions. Julia is currently working on a study that examines reward circuitry and hormone function as it relates to psychosocial stress in individuals with major depression.
Avery Van De Water joined the Holsen lab in June of 2019 as a collaborator and Clinical Research Coordinator. She graduated from The University of New Hampshire in May of 2019 where she received her B.S. in Neuroscience and Behavior. Her previous research experience while at UNH involved assisting with resting-state fMRI data preprocessing and analysis for problems associated with apraxia of speech/ motor programming. She is currently working on studies investigating the changes in activity and structure of brain regions in and between various eating disorders. 
Harlyn Aixley received her B.A. in Sociology from Brandeis University and her Ed.M. in Consulting Psychology from Harvard Graduate School of Education. Harlyn also has advanced clinical training from the Boston Graduate School of Psychoanalysis and a certificate in Health Sciences from Harvard University. Harlyn has been a Clinical Interviewer and Research Diagnostician in the field of adult psychiatry for over 25 years. Harlyn has served as the Senior Clinical Interviewer for Dr. Holsen's studies on Major Depression for 9 years. Harlyn also is an author with a special interest in women's reproductive health and alternative family structures. She has written two books and many magazine and newspaper articles on these and other topics.
Ivy Chen joined the Holsen Lab as a graduate student in September of 2020. She graduated from Vanderbilt University in May 2019 where she received her B.A. in Medicine, Health, and Society. Her clinical research experience at Vanderbilt University Medical Center focused on optimizing outcomes of adults on the autism spectrum. Ivy is currently pursuing her M.S. in Medical Sciences at BU. She is writing her master's thesis on sex differences in the effect of stress on response to food reward cues. 
Research Assistant, 2019-2020
Currently a Research Assistant at Korea University
Postdoctoral Fellow, 2018-2020
Currently a postdoctoral research fellow at New York University.
Postdoctoral Fellow, 2016-2018
Currently a Researcher at the Netherlands Institute for Social Research
Research Assitant, 2017-2019
Currently pursuing a PhD in Clinical Psychology at Vanderbilt University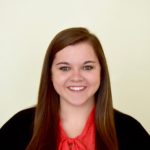 Research Assistant, 2011-2013
Currently a postdoctoral fellow in the Department of Psychology at the University of Kansas
Research Assistant, 2015-2017
Currently a 1st year medical student
Research Assistant, 2009-2011
Currently a Family Medicine Physician at Kaiser Permanente
Research Assistant, 2013-2015
Currently a Resident in Neurology at Mount Sinai Queens and Northwell Health North Shore/LIJ
Research Assistant, 2007-2009
Currently an Infection Preventionist at Oregon Health & Science University